Ron Joshua
Tom Irving is PHENOMENAL! He's always very professional, friendly, knowledgeable, and respectable. Tom visited for the monthly service that I have with Drake & aside from his usual great termite pest control service, he went above and beyond by going through a long, tedious process of removing a large lizard from inside one of my kitchen cabinets. Thank you, again, Tom for your great service! : )

Harry Gregg
Our lawn is already looking greener & the dollar weeds are dying. Nelson was very knowledgeable and explained the service even giving us a senior discount. The home office staff have always been caring and helpful.

Carol Settle
We have been with Drake for several years now. They are a great company to work with. Customer service is very good and the office staff answer the phone when I call! We have had the same technician (Tom) since starting our service. He is always professional and does a great job.

Rob K
After moving into my new place, I started shopping for a company to manage the yard. Drake was by far the best package for what my needs were. Nelson came out to scope the job and I found him to be incredibly honest and informative. He was very thorough in his assessment of the yard and shrubs and put together the perfect package that met my needs and my budget. Communication has been excellent and I'm looking forward to their service.

Frances Pacione
We have been with Drake for about one year. Our service guy is amazing! He is punctual, very knowledgeable, polite, and professional. The office staff is always available and getting an appointment is very easy, quick and always meets our schedule needs. Thank you for the great service!
Bahauddin Faridi
We have been with Drake for several years and there have not been a single occasion where we been disappointed by there service. Their office staff is very professional and courteous and had always worked with our schedule. The technicians like Cody and Landon did a fabulous job and explained things in detail and gave us tips how to keep the house bugs free. We are glad that we stayed so long with Drake pest and control company.

Dyvnae S
Excellent service by both the sales consultant and the technician. Both explained the services well and answered any questions I had. They were very prompt about getting out for service and even came out to do a follow up visit a day or two after service was provided to check on things and then phoned to personally thank us for a referral. Would definitely recommend them again!

Marcus Hinton
I've had them for 3 months now and so far happy. I actually get compliments that my grass looks the best in the brand new neighborhood. Every else went with True Green and other companies but I've been satisfied.
Rebecca Strange
I switched to Drake because of a 40% savings over my former service provider. They are on time for the treatments, and the staff is friendly and helpful. It is also convenient to have a one-stop shop for irrigation needs.
Carl Costa
Great Customer Service, always pleasant when here, explaining status of Lawn and what treatment they do. Have had others in the past, but for 3 years now, they have done a great job and lawn looks fantastic. Thanks.
Anne Brown
Wonderful experience. Jimmy went over my lawn and pointed out the problem areas. He explained what Drake could do to make my lawn look great. They were out in two days to start my service.
Ronald Ballentine
Drake Pest Control was on time and provided excellent service. They always notify us at least a day before coming out so we can plan accordingly. They're service is thorough in and outside of the home. When work is completed, Drake leaves a detailed list/invoice of what was done. We'd recommend Drake Pest Control to anyone interested in having a bug-free home.
Amy Serrano
They are great. Everyone is nice. I've been using them for over 5 years now with no complaints.
Sallie Silver
Every dealing I've had with Drake over the last 5 years since I've been a customer has been excellent. Whenever I have a pest problem they address it immediately and my shrubs have never looked better. The service technicians are very professional and personable.
Christine Koebke
I have had Drake Lawn & Pest Control for several years now, and by far, they are the best! The gentleman who services my home currently is courteous, prompt and goes out of his way to say hello to let me know he is on my property. I highly recommend DRAKE for your pest control needs! Because of their consistently good service, I will be hiring them soon to take care of my lawn as well. It is certainly hard to find good 'help' and a business that will follow through with such quality service, honesty and dependability as Drake provides. A++++.
Lindsey Testa
Amazing employees and service! They came out the same day for a FREE estimate and started me up within 48 hours. A lot of companies I have spoken with were not able to do that. I am very pleased with the quality of the service and I will be recommending them to others.
Ramesh Bakhru
I have been customer for over 3 years and the Technician is great person to have. Very humble and down to earth person. That is the reason I have not gone to other company. Very Happy with the company.
Tony C
My technician Cody does a great job at keeping the bugs out. He is friendly, personable and has excellent knowledge about bugs and keeping them out of my home. He is always willing to answer my questions about bugs and how to keep them out. I'm very pleased and satisfied with Drake Pest Control Service.
Reinier Carreno
So far so good. Customer service is definitely top notch. They conducted a full inspection of the green areas to determine what it needs and doesn't need. Can't wait to see my lawn fully green and healthy again. Thank you!.
Tim Lorne
Been with Drake for 2 years. Always nice and professional. And they are Rated A+ on the BBB. Great Company.
SEE THE DRAKE PROCESS
---
Click on the video to see what we are about, why we do what we do, and our promise to you!
Drake's Unmatched Service Guarantees
Pest Control
Money-Back Guarantee
Drake promises to protect your home and family from general household pest problems. Drake will provide any necessary pest control retreatments at no additional cost. If Drake does not get rid of pests within 30 days, we will refund 100% of your money back. Guaranteed.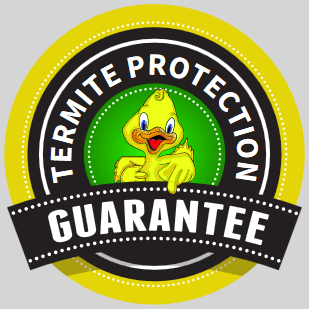 $1 Million Lifetime
Termite Protection
Drake will provide protection for the life of your home, including transfer of ownership, against Subterranean Termites. Drake will also retreat your home every 10 years at no additional cost above and beyond your renewal fee.
Lawn & Shrub
Replacement Guarantee
If your lawn or shrubs die due to insects while under our care, we will replace them with a plant of equal or better value. Guaranteed.
Pest Control
Money Back Guarantee
Drake Promises to protect your home and family from general household pests. Drake will provide any necessary retreatments at no additional cost. If Drake does not eliminate pests within 30 days, we will refund 100% of your money back. Guaranteed.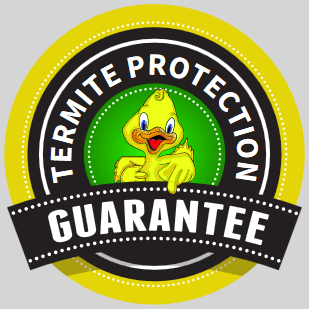 $1 Million Lifetime
Termite Protection
Drake will provide protection for the life of your home, including transfer of ownership, against Subterranean Termites. Drake will also retreat your home every 10 years at no additional cost above and beyond your renewal fee.
Lawn & Shrub
Replacement Guarantee
If your lawn or shrubs die due to insects while under our care, we will replace them with a plant of equal or better value. Guaranteed.
Pest Control Orlando
Welcome to Drake Lawn & Pest Control Orlando, a trusted and leading provider in the Orlando area! If you've landed on our page, chances are you're in need of pest control services. We'd like to inform you that you've come to the right place and couldn't be in better hands! Delivering quality pest control services to every single one of our clients, we have become a leader in this industry. Our purpose is to provide the Orlando area with safe and effective services to protect their homes, businesses, and properties. Whether you have roaches, ants, grasshoppers, spiders, or any other bug, we are proud to offer the highest quality services in the area, let us share with you how our solutions can benefit you. Learn more about our Orlando pest control services!
Trained and Certified
Every technician has been trained and Field Certified. We continually provide our experts with the most current and effective training methods and procedures to deliver guaranteed results.
Services That Meet Your Needs
Our services have been designed and tested to deliver results and rid your house of bugs. Our experts have been trained to treat specific needs in and around your house and landscape. And we offer service choices that work for you.
Contact Us Today
FREE Inspection & Estimate
Next Day Service
Certified, Licensed & Insured
In Business Over 16 Years
Best Guarantees in The Industry
Unmatched Service Reviews
All About Termite Control in Orlando
You may be wondering how termites make their way inside your house. This is usually a result of cavities, cracks, and crevices in the foundation. In search of food, they will squeeze through very narrow gaps and live within your roof, walls, or floor. If you suspect your home is infested with termites, give us a call immediately. Leaving it untreated can lead to extensive damage and costly repairs. We recommend having your home or business inspected for these destructive pests at least once a year. In the case that they're found, immediate action should be taken. If we don't find any, we'll give you the advice to keep them out.
Subterranean Termites
Did you know that subterranean termites exist in every single state in the USA except for Alaska? It does not matter where you live – there is always the possibility of these bugs attacking. Homeowners have gone years on end with termites without a clue of the damage they were causing. It's very common to miss the signs of termites, especially when you don't know what to look for. Having an inspection at least once a year is important to avoid costly damages to your home or business.
Drywood Termites
Unlike subterranean termites, drywood termites don't require soil to live. This means that they will enter your home from any open space or crevice that they can fit themselves through. Our services take care of damage done by these little pests that is usually not covered in homeowner insurance policies. If you believe that no preventative measures are necessary, think again. Drywood termites most commonly live in attic spaces that are filled with wood. Termite control is so important to protect your home, family, and assets. Treating this area – among others – is vital to ensure the protection of your property.
All About Lawn Care in Orlando
It's a frustrating feeling when insects destroy or kill your lawn or shrubs. Luckily, our technicians are highly trained and offer quality craftsmanship. Confident in our services, we offer a replacement guarantee on lawn and shrub services. If you continue to experience issues, we will replace your plants with equal or better value – guaranteed! Some of the professional lawn treatments that we offer include:
Application of granular fertilizer twice a year
Additional treatments at no charge
Fungus and disease control
Fire ant and flea control
Thicker and greener lawn in 2 weeks
We know that every lawn in Central Florida is different, which is why we don't treat every one of them the same. Our technicians will custom blend granular fertilizers and liquid applications to meet the demands of your property. We create that treatment plan for your particular situation. Learn more about our lawn treatment plans and how it fits your needs.
All About Irrigation Services in Orlando
Our decades of experience have made us a leading brand within Central Florida. We offer unique, efficient, and low maintenance irrigation systems that suit the needs of your property. Our irrigation experts are certified by the state of Florida and have undergone extensive training. Using state-of-the-art tools and equipment, we deliver quality systems that conserve water by up to 30%. Learn more about our Irrigation Services.
All About Bed Bug Removal in Orlando
Our bed bug services eliminate all signs of pests from your property. We begin by conducting a thorough analysis. We follow that up with our strategic and effective treatments. This process will control bed bug populations. Providing maximum results, we also conduct a follow-up service to be sure everything is under control.
All About Mosquito Control in Orlando
Living in Central Florida means having to deal with the constant nuisance of mosquitos. At Drake Lawn & Pest Control, we can provide you with mosquito control services to eliminate them, giving your family the freedom to enjoy your pool and backyard again. As a resident of Central Florida, you should be able to spend time outside of your home without getting covered in mosquito bites. Therefore, Drake Lawn & Pest Control Orlando provides the best possible mosquito control services, so you don't have to deal with those pests anymore.
All About Wildlife Control in Orlando
Our wildlife management services take care of occasional visitors including squirrels, raccoons, and rodents. When they make their way onto your property, these critters bring serious problems like damaged wires and holes in your yard. Consequently, it's possible they also will make their way into your attic. This can lead to structural damages, odors, and costly repairs. Before that happens, call us to take care of your wildlife issue. Learn more about Wildlife Control.
All About Rodent Control in Orlando
Mice and rats love to find their way into your home, where they feel safe from weather elements and predators. However, that doesn't mean you love them being there and causing various problems. Therefore, when you suspect you have some unwanted house squatters, call the professionals at Drake Lawn & Pest Control Orlando. Our rodent control specialists will inspect everything in detail. We just don't look for the rodents themselves; we look for the entry points, so we can prevent new rodents from getting in.